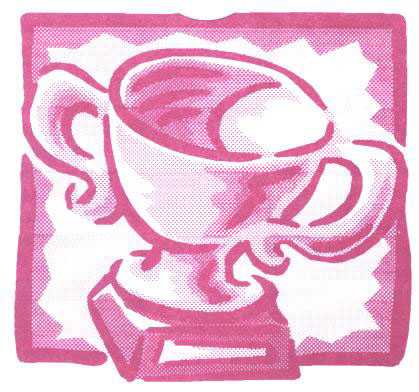 BRISTLECONE ARTS
IN THE PARK
---
It's time again to gather all your handcrafted items and bring them to Ely, Nevada. You have been working all year on your beautiful items and now it is time to send in the applications for booth space for your places on Bristlecone Arts in the Park. August is a beautiful time of the year and having the opportunity to sell your items in a park, outside in the fresh air is a very pleasant and enjoyable time.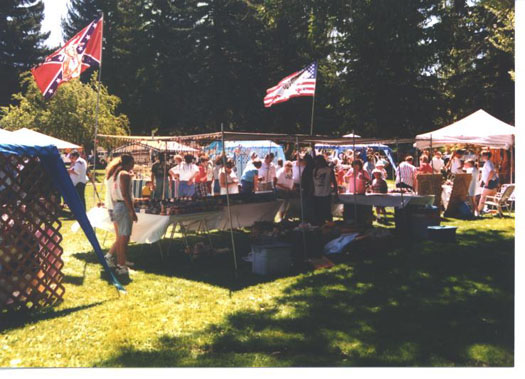 Click image for large image.         
Here are a couple of pictures of Arts in the Park exhibitions of past years. The exhibitors set up their booths and sell their handcrafted items in a beautiful outdoor area. There are lots of booths and lots of buyers for lots of fun. "It is an enjoyable time had by all."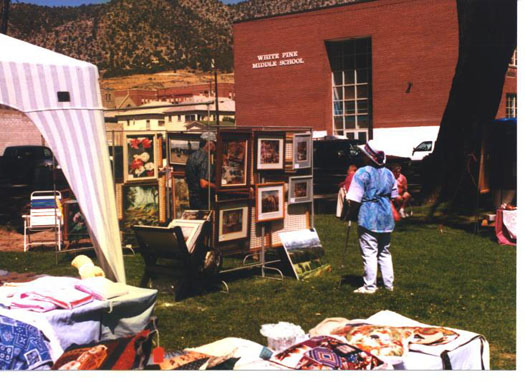 Click on image for large image.       
Come to Ely and plan to spend a few extra days to look around the unique and historical area. There are many things of historical interest in White Pine County. Ely is the county seat of White Pine County. Many of the sites are within a few miles of Ely.
Check the other pages for sites of interest in White Pine County and plan to spend a day or two to see a few of the historical and fun places in the area. There is a real running Steam engine that takes you on a ride. You can experience just what it was like riding in a train 100 years ago. You can see where they made the charcoal for getting the silver out of the dirt and rocks. You can visit a buffalo ranch and see living buffalo then visit the trading post and have a buffalo burger made from real buffalo meat. Just a few of the interesting and historical places in the Ely area.
Check the rules page for the information and policies on entering your handcrafted items in Arts in the Park. Then click on the Application page, download and print it, then fill it out and send it in. Then get ready for the sales and fun.
For those of you who don't do handcrafted items, come and join the fun looking and buying some of the beautiful handcrafted items that will be for sale at the festival. Bristlecone Arts works hard to make the weekend enjoyable for all. There is also great food to be had at the festival. Much of it is ethnic foods and is "delicious".
---
Bristlecone Arts
Last updated April 26, 2002
©Bristlecone Arts by MistyMickee 2002
Web Designer MistyMickee
E-Mail: cryingtimber@starband.net