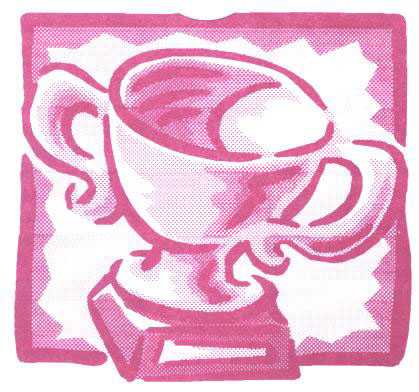 The Best of the Best is Back!
Bristlecone
Arts in the Park Festival
August 3rd & 4th, 2002
Ely, Nevada
---
ARTIST INFORMATION
Bristlecone Arts invites you to participate in the Annual "Arts in the Park Festival" August 3rd,4th, 2002 in Ely, Nevada which is situated in the heart of the Great Basin.
It is our intention to provide a forum in which artists and craftspeople can present and sell their HANDMADE ITEMS. Please note that NO COMMERCIAL ITEMS will be allowed in this year's show. In an effort to provide better quality to our customers, we will jury applicant entries by way of photographs before they are accepted as participants.
Please read the following information and application carefully
---
BOOTH INFORMATION
Booth spaces are 10'X10'. Fees are $ 35 for a single booth and $ 70 for a double booth ( 10'X20'). Any additional exhibitor sharing the booth must pay $ 10 and fill out a separate application form. If electricity is required, there is an additional $ 5 charge. Electrical outlets are very limited. Booths should be freestanding and shade provisions should be considered. Booth spaces are on first come first served basis. Bristlecone Arts will try and accommodate requests for specific areas of the park. Booths must be set up by 10 am on Saturday and cannot be removed until 4 pm on Sunday.
BRISTLECONE ARTS IN THE PARK FESTIVAL POLICIES
The Festival will occur without regard to weather conditions. Check in is no earlier than 7 pm on Friday.
Exhibitors must remove their vehicles from customer parking area by 10 am on each day.
Booth spaces unclaimed by 10 am Saturday may risk forfeiture.
There is a $ 10 fee and additional application required for additional exhibitors in a booth space.
Exhibitors must display their work and booth must be occupied by artist or artist's representative during Festival's schedule hours: Saturday 10 am to 6 pm and Sunday 10 am to 4 pm.
Exhibitors are responsible for security of their own work at all time. However additional security will be provided Saturday night.
The Festival will not be responsible for any damage or loss to exhibitor's work.
All exhibitors are responsible to pay 6.875% Nevada Sales Tax. Exhibitors will be provided and are responsible for turning in a "One Time Sale Tax Return" at the close of the Festival on Sunday, or mailing the form directly to the State Tax Commission.
The Festival reserves the right to film or photograph artwork for Festival purposes.
The selection committee will screen all entries. Appointed evaluators will verify work displayed as being that presented in the application form. If said art or craft is other than originally presented or unacceptable by evaluators, the Festival reserves the right to dismiss said display. All art and craft items must be hand crafted by the applicant.
"Returned Checks" result in immediate cancellation.
All food vendors must have a valid health permit and pay the required $ 50 fee.
No food or edible items may be sold or distributed by any other than designated food vendors. Food vendors will be set up in a separate area.
Food vendors will be required to provide their own self-contained heat source such as propane burners or grills.
All applicants, upon signing and submission of official application form, consent to be bound by these regulations and will abide by them throughout the Festival. Festival Policies will apply equally to all exhibitors and food vendors.
Any exhibitors who do not abide by the Festival Policies contained herein will be excused from the show.
ACCEPTED CATEGORIES
Paintings-Drawings-Photography-Wood-Ceramics-Metal-Glass-Sculptrue-Fabrics-Leather-Jewelry-Printmaking-Fiber-Basketry-Weaving-Multimedia.
Art or crafts in other categories may be approved.
NO COMMERCIAL PRODUCTIONS ACCEPTED.
APPLICATIONS
Applications must include the following:
Completed application.
Check payable to Bristlecone Arts. Check will be returned if not selected.
Three recent photographs of each medium to be displayed. All photographs identified with name and address will be returned.
Cancellations made by July 2, 2002 will be refunded. NO refunds after that date. Jury selection will occur on the first Monday of each month (April through July). Exhibitors will be notified of jury selection results by the 15th of the month following receipt of their application. Artists not notified may call ( 775) 289-3851. The Festival's art jury will consist of members of the Bristlecone Arts Committee, who will determine selections from the submitted photos.
DEADLINE
The application deadline is Friday, July 12, 2002. Print off the Application Form and return with check and photos as soon as possible. Incomplete applications may result in non-acceptance.
---
Bristlecone Arts
Last updated April 26, 2002
©Bristlecone Arts by MistyMickee 2002
Web Designer: MistyMickee Designs
E-Mail: mistymickee