THE GHOST TRAIN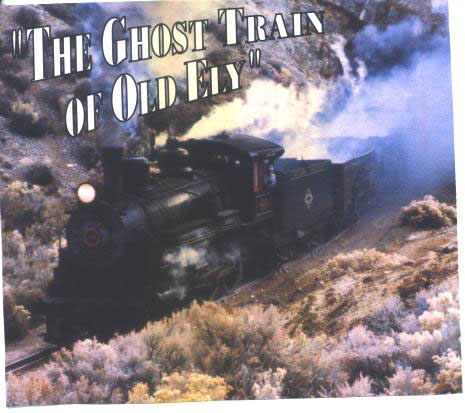 ---
The "Ghost Train" runs every Saturday and Sunday starting the end of May and running through Labor Day. It takes tourists on a ride through the surrounding country side of Ely, Nevada. It is an old steam engine that was used to bring passengers to the Ely and other Nevada cities. You will be able to ride in the original passenger cars and see just how it was to travel over 100 years ago.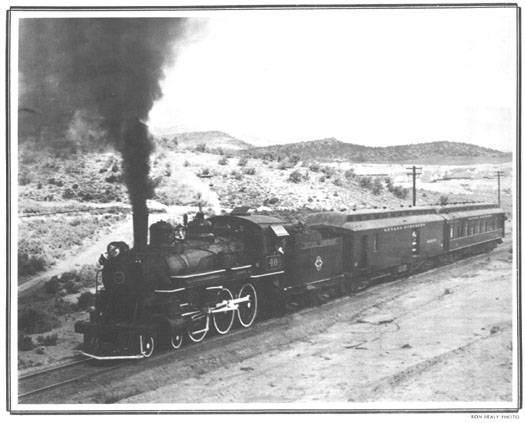 This is your chance to ride an old train. This is a real Steam engine and old passenger cars that you ride in. Feel how the passengers of the old west felt while riding in this train. This train takes you on a ride up Robison Canyon where the mining history of the area started. You can see the sights, smell the smells, and hear the sounds of a real working railroad from the 19th century. See ghost towns, and curved railroad tunnels. Just imagine yourself back in the late 1800s.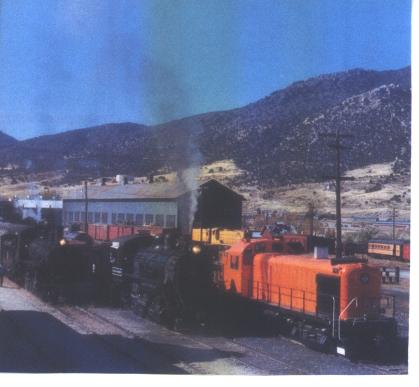 The second ride you can take is on an early 20th century diesel. This trip takes you on the route the old mine trains took to get the ore to the smelter in McGill, Nevada. This train trabels the mountain benches of the Hiline Route. See the sights and smell the smells of rural Nevada. You will remember the clean air and beautiful sunsets that will remain with you forever.
The two Steam Engines that pull the passenger cars are either # 40 or # 93. # 40 is a Baldwin Steamer built in 1910. This one is smaller of the two. # 93, the larger engine, is an American Locomotive Steamer, built in 1909. While riding your narrator will make history come alive as he tells where you are and what happened many years ago.
The diesel engine is one of the original ore trains, a rare ALCO RS-3. It takes you North toward McGill. You will see beautiful Steptoe Valley. See the beautiful sunsets and the linestone cliffs. This trip is 22 miles and lasts about 2 hours.


---
2002 Train Schedule
---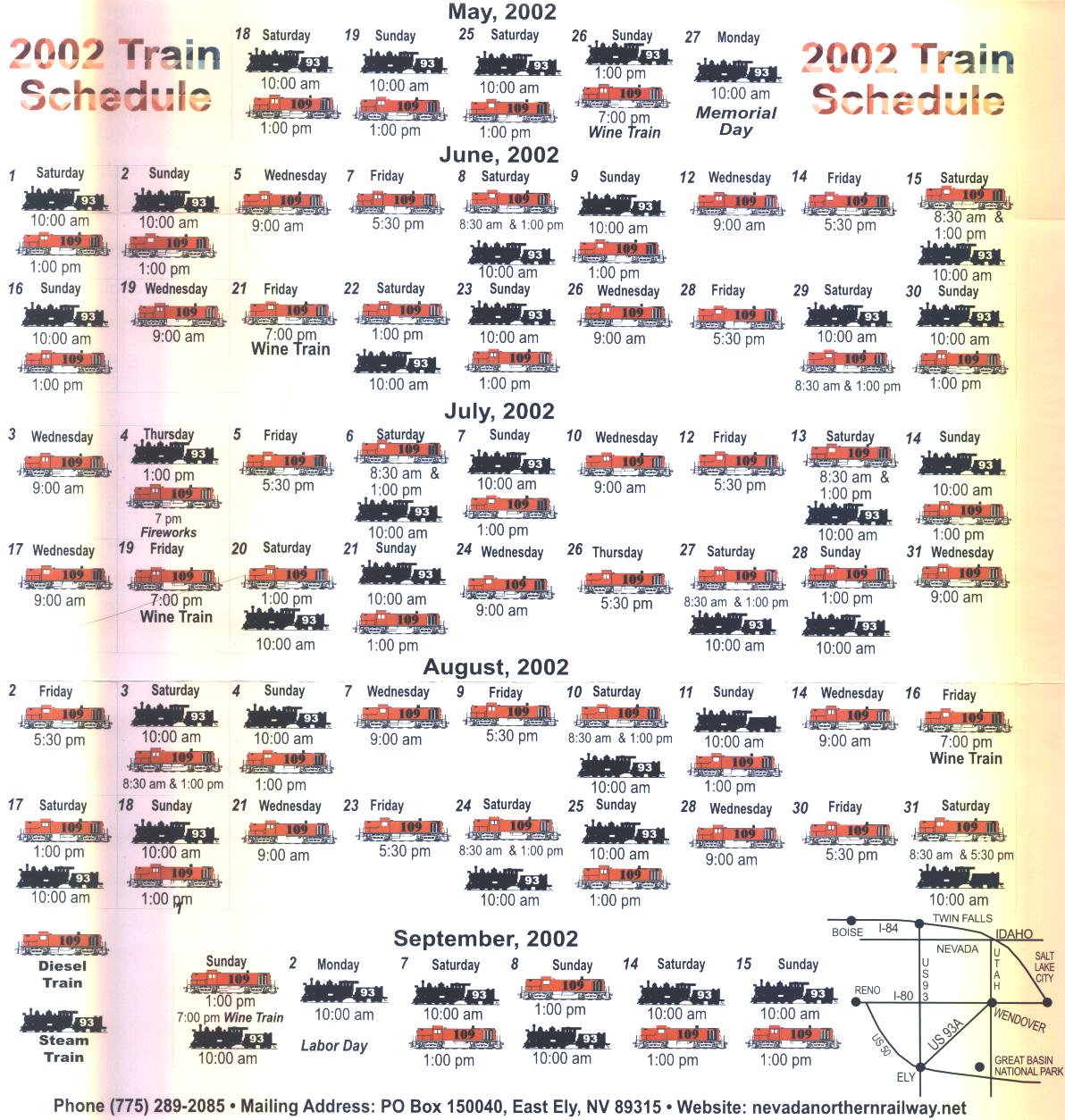 ---
Bristlecone Arts
Last updated April 26, 2002
©Bristlecone Arts by MistyMickee 2002
Web Designer MistyMickee
E-Mail: mistymickee